Unplugged Since 1900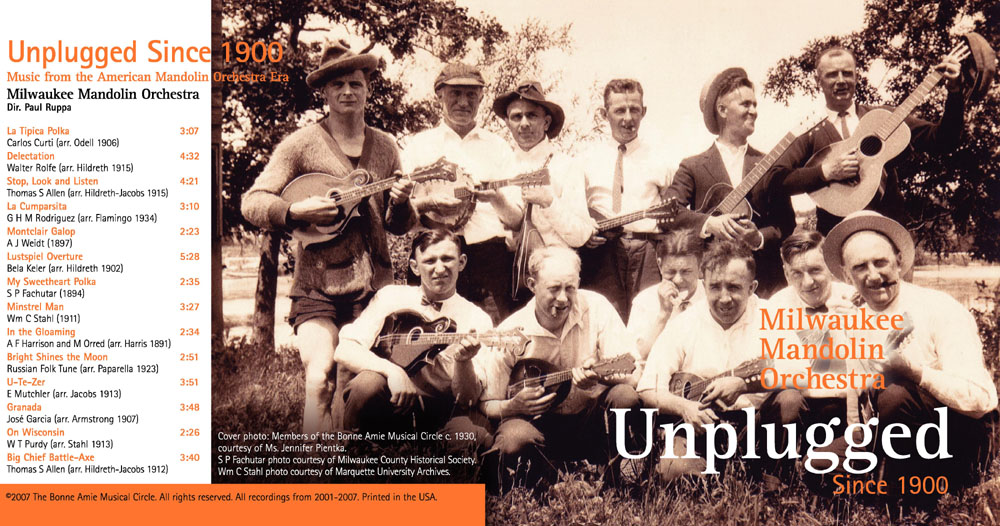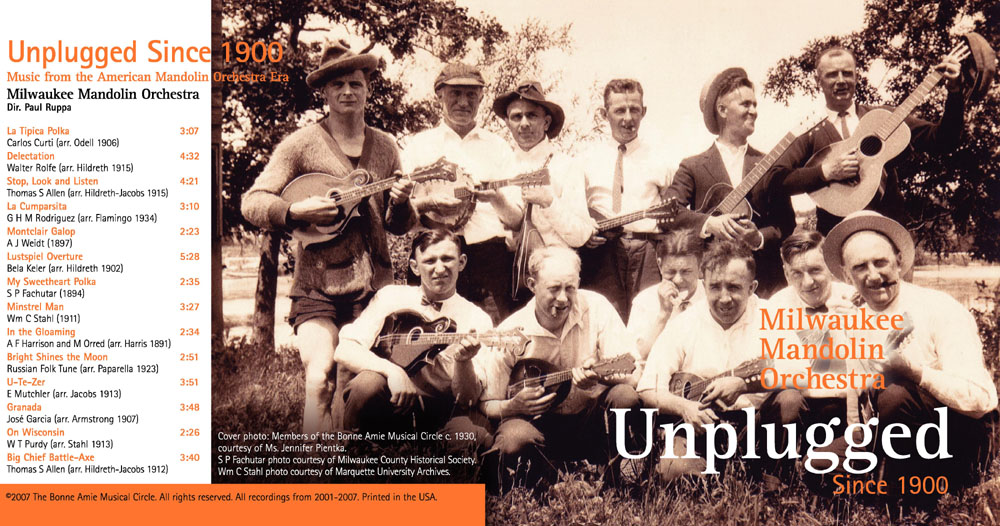 Unplugged Since 1900
This recording is all that we hoped it would be. It includes recordings made by the MMO between 2001 and 2007. If you love the sound of the mandolin and are ready to be surprised and thrilled by the sound of a mandolin orchestra, this collection is for you.
"Unplugged Since 1900" has amazing performances by guest artists, harmonica legend Jerry Adler, duo-style mandolinist Evan Marshall, our exceptional vocalist Rick Kieffer, and members of the Milwaukee Mandolin Orchestra. For those of you who are wondering, several previously unrecorded pieces that the Milwaukee Mandolin Orchestra performed on Garrison Keillor's "A Prairie Home Companion" are in this collection.
Listening to "Unplugged Since 1900" is sure to make you love mandolin orchestra music as deeply as we do. It is a perfect companion to our first CD, "Mandolins in the Moonlight."